Samsung's Galaxy A54 has arrived at the office and is in line for review.
The A-series phones have been Samsung's best sellers year after year, but this Galaxy A54 may have an ace up its sleeve. Here's the unboxing – you get the phone and a cable.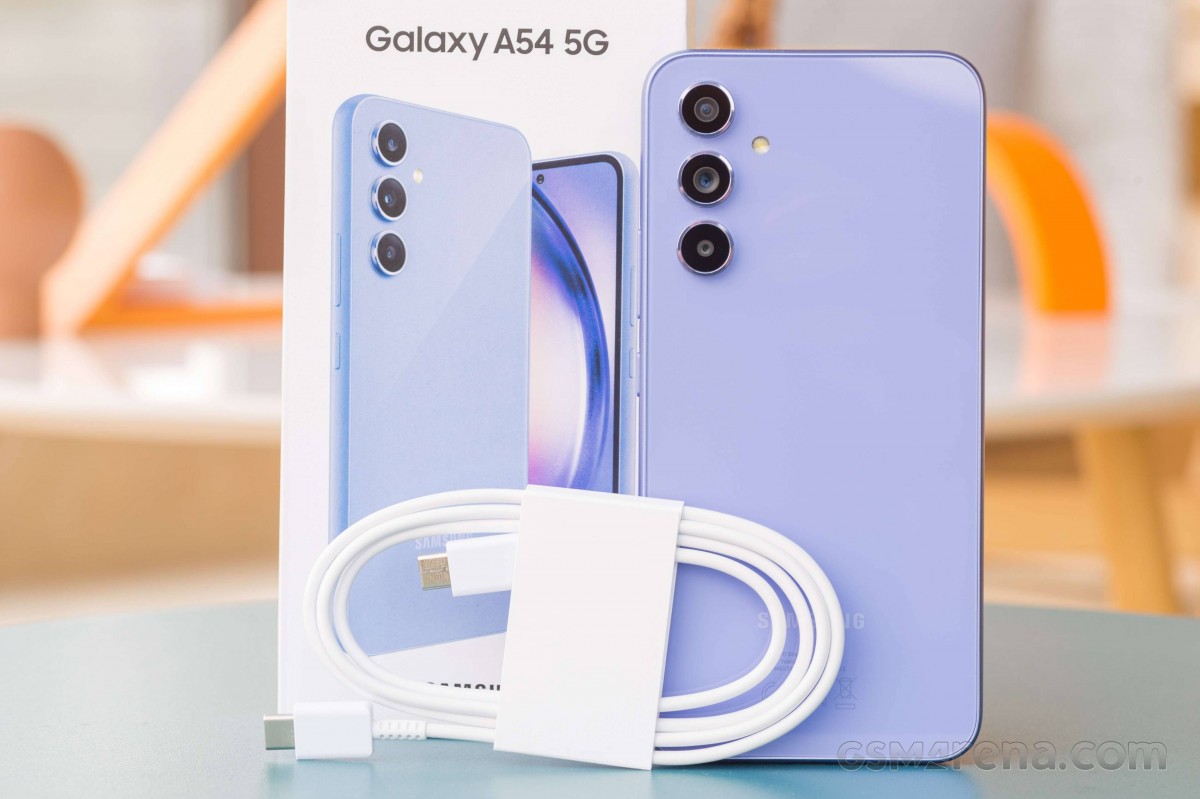 This year, the Galaxy A54 is smaller than the Galaxy A34 with a 6.4-inch display compared to the A34's 6.6-inch. Because of the reduction of the screen, the A54 is a tad smaller than its predecessor as well, and more importantly, it's 13g lighter.
The Galaxy A54 shares the unified Galaxy design language with a simple flat rear panel with only the three lenses of the camera protruding. Last year's model had an elevated camera island.
Some people like the new minimalist look, while others argue that the new design is literally lacking. However, the selection of paint jobs has something for every taste. Our review unit is a lovely Purple.
In true Samsung form, the Galaxy A54 comes with a 1080p Super AMOLED panel with fluid 120Hz refresh rate. The rear hosts a 50MP f/1.8 optically-stabilized main camera, while under the hood sits a 5,000mAh battery with 25W charging.
It's worth nothing that the price of the Galaxy A54 is a bit higher than its predecessor's at launch – €490.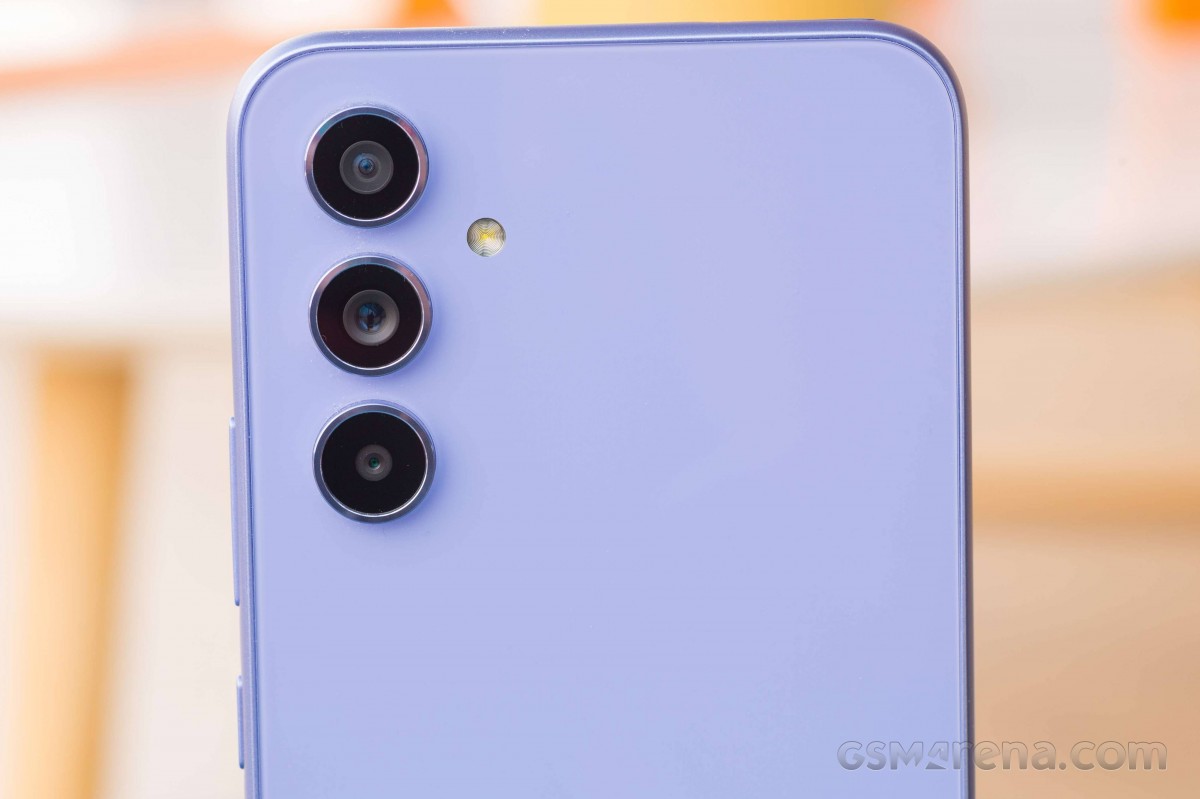 We'll get down to reviewing this one now – stay tuned for our findings!