Last week we got our first set of teasers for the OnePlus 11 Jupiter Rock Edition – the device is based on the OnePlus 11 but will feature an exclusive 3D microcrystalline back finish inspired by the rock materials found on Jupiter's rings. OnePlus China confirmed the device will launch in China on March 29 at 2:30 PM Beijing time.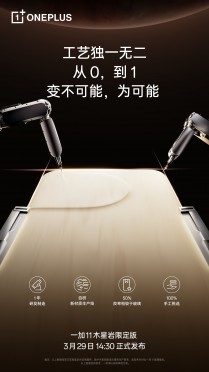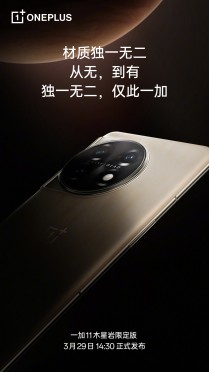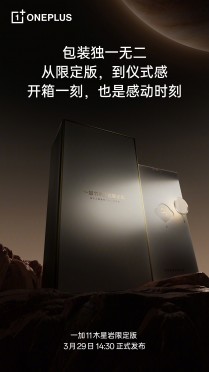 OnePlus 11 Jupiter Rock Edition teasers
OnePlus also shared some details about the device on its Weibo profile. The R&D process took one year and OnePlus had to set up a new self-developed production line for the special back material. The new back material yield rate is reportedly 50% compared to regular glass back smartphones and each new OnePlus 11 Rock Edition phone features an exclusive pattern. All Jupiter Rock Edition phones also feature custom packaging.