Two weeks since the launch of its AI-based Bing chatbot, Microsoft is now bringing the functionality to mobile and Skype.
First of all, the feature is being added to the Bing iOS and Android app. Users invited to the preview would be able to tap the Bing button in the app to start a conversation with the chatbot. You can either tap your query or now also just tap the microphone button to speak it out loud.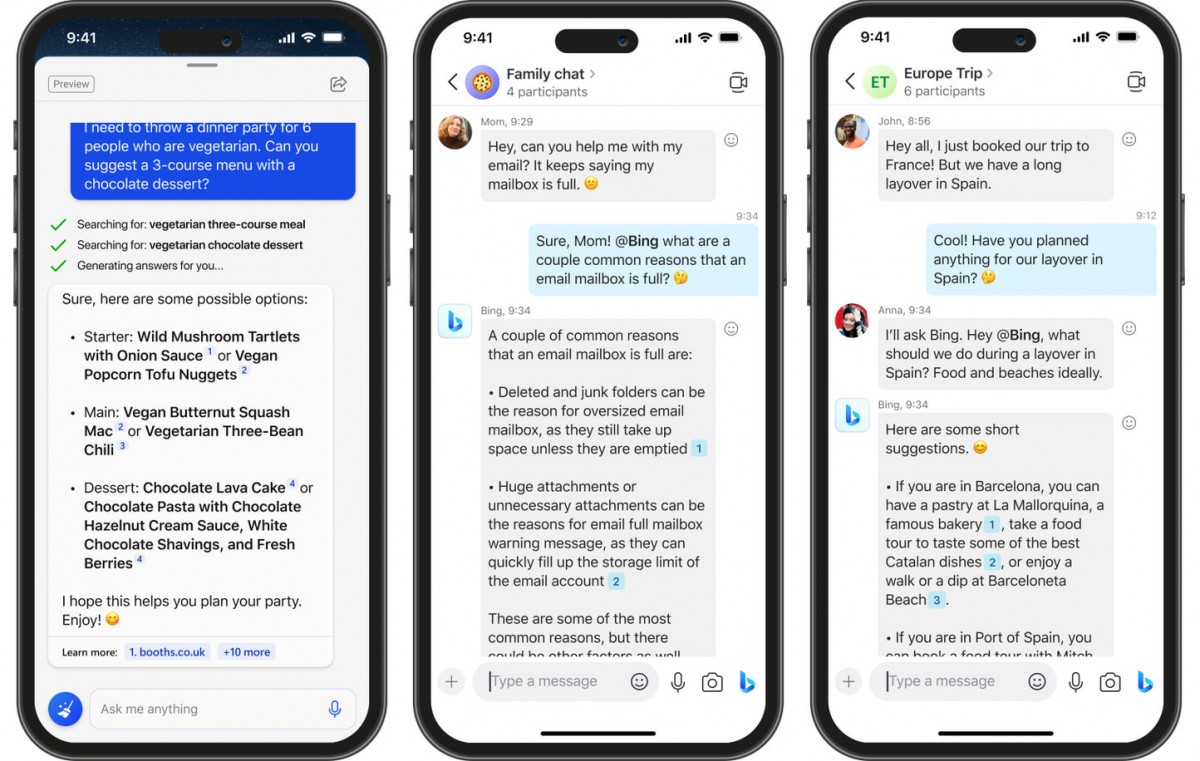 Similar functionality can also be accessed through the homepage of the Microsoft Edge app, also available on iOS and Android.
Skype users on all platforms will also be able to access Bing's new found intelligence. You can either converse with Bing one-on-one or add it to your group chats so anyone can tag it and fire off a query. You can choose to have the response be in the form of bullet points, text, or a simplified response in over 100 languages.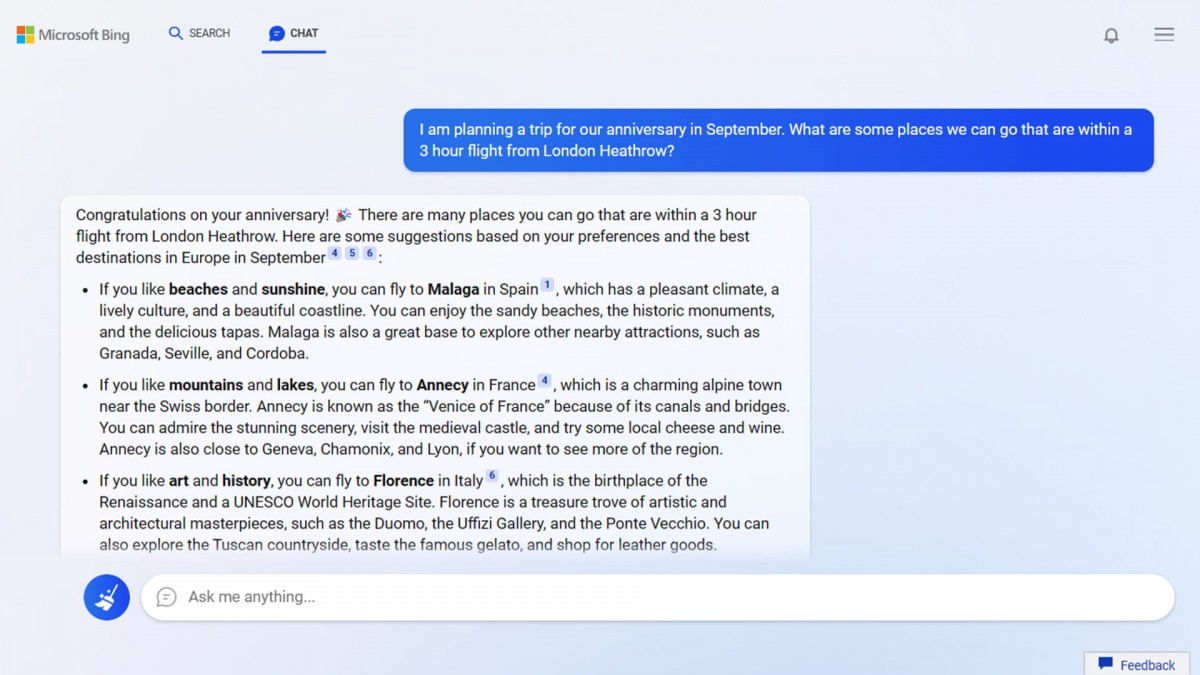 For those out of the loop, AI-powered Bing is Microsoft's answer to intelligent AI chatbots the likes of the popular ChatGPT. It can provide verbose, intelligent responses to your queries, which can be as simple as how far is the moon to something more complicated like creating an entire itinerary for a trip to Japan. The feature is available through invites only at present and was previously only accessible through the Microsoft Edge desktop browser.