Apple is expanding its Self Service repair program to Europe giving users access to genuine parts, tools and official manuals for select iPhones and MacBook laptops. The service is now live in Belgium, France, Germany, Italy, Poland, Spain, Sweden, and the UK and allows users in those regions to repair their own devices.
The covered devices include the iPhone 12 and iPhone 13 series as well as the iPhone SE (2022) but not the latest iPhone 14 models. Mac notebooks with Apple silicon are also supported though the latest M2 MacBook Air is not.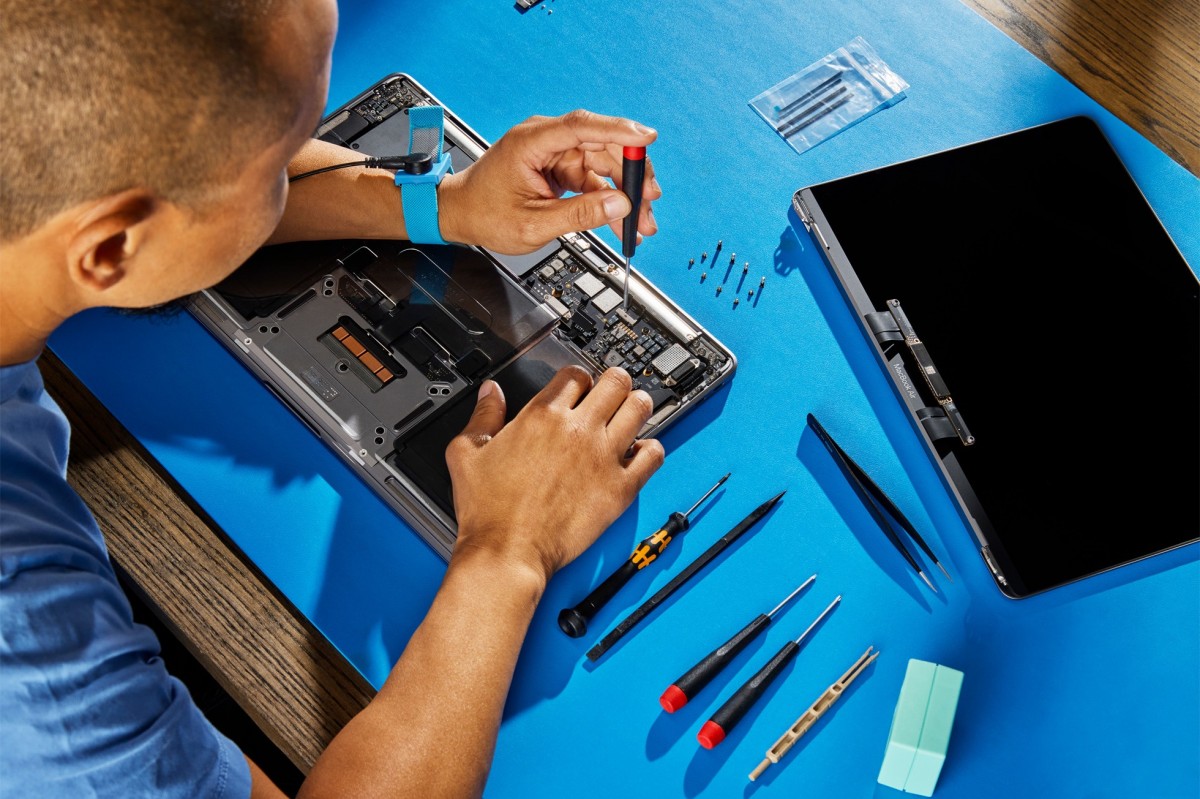 Spare part prices in Germany range from €77 for an iPhone 13 battery replacement bundle to €330 for a display assembly bundle. The same parts and tools are going for £70 and £282 respectively in the UK. You also get credit if you return your replaced part to Apple.
A display and lid angle sensor for the MacBook Pro 14 are going for €734 in Germany while a motherboard for the entry level model with 16GB RAM and 512GB storage will set you back €959. The same components are listed at £650 and £850 in the UK. Tool kit rentals for iPhones and MacBooks will set you back €59.95/£54.90 for the seven-day period.