Today Apple is launching its latest financial service. This one is called Apple Pay Later and it very much does what it says on the tin. If you are in the US, and if you're lucky, you can use it to split stuff you buy into four payments with no interest and no fees.
So like Klarna, or any other "pay later" service, but this one is from Apple, and it lives inside Apple Wallet. "Lives", that is, if you're lucky enough to get invited to use it. Apple Pay Later is launching today, but only with randomly selected users who will be invited to get early access to a prerelease version.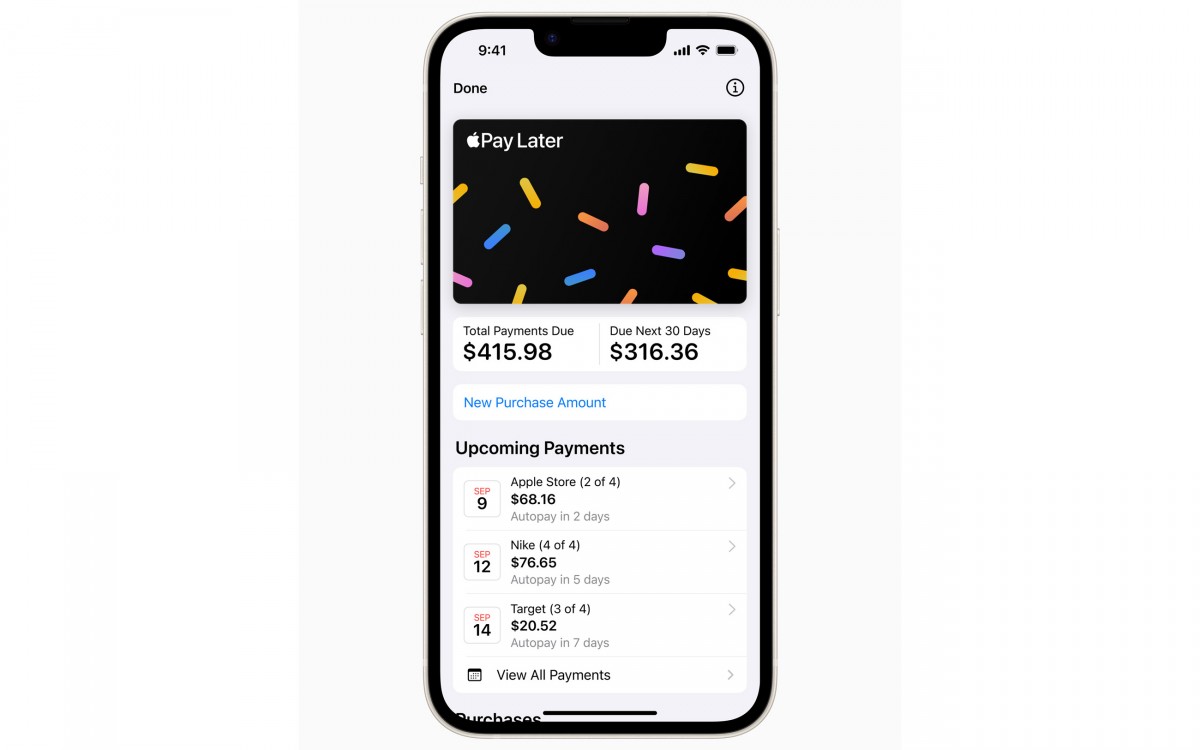 If you do get lucky, note that you can use Apple Pay Later only for online and in-app purchases on your iPhone and iPad running iOS 16.4 and iPadOS 16.4, respectively, and only if you buy from merchants that accept Apple Pay.
Apple says Pay Later is "designed with users' financial health in mind", whatever that means. You can split purchases into four payments over six weeks. Of course everything is easily trackable and manageable in Apple Wallet.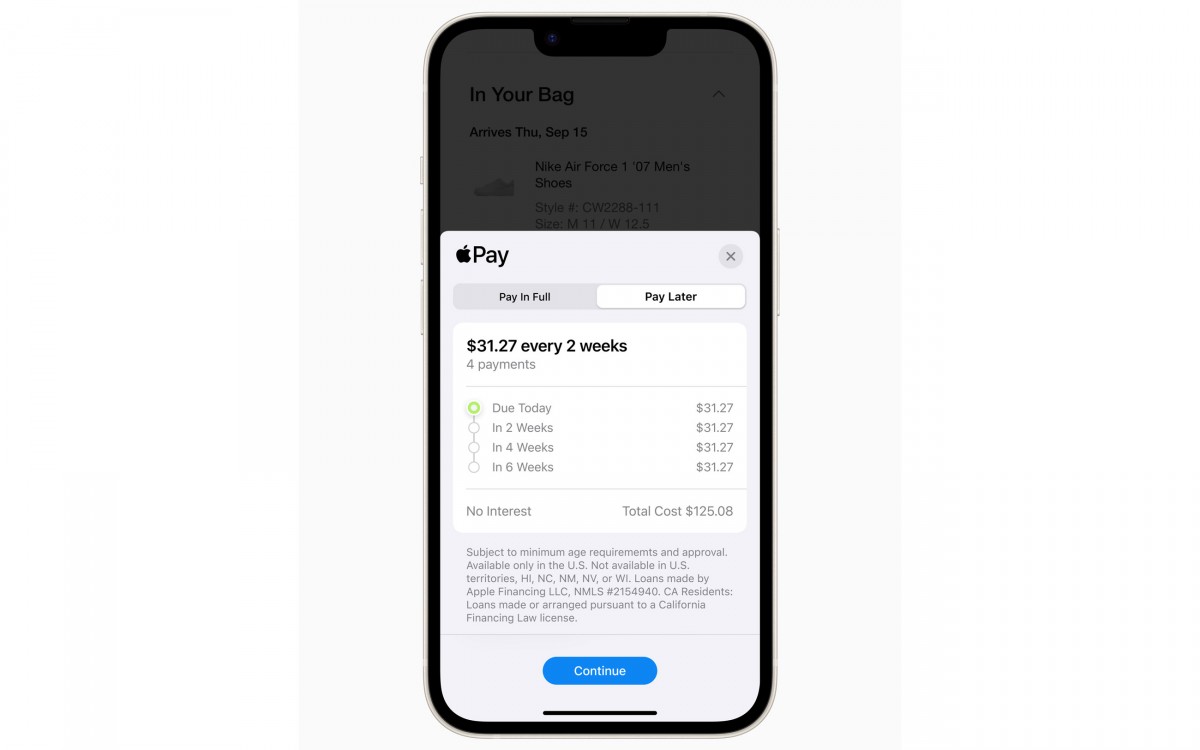 You can apply to Apple Pay Later loans of $50 to $1,000. Once you're approved, you'll see the Pay Later option when you select Apple Pay at checkout online and in apps. Once Apple Pay Later is set up, you can also apply for a loan directly in the checkout flow when making a purchase.
A wider release of Apple Pay Later, that doesn't require random invites, is going to arrive "in the coming months".